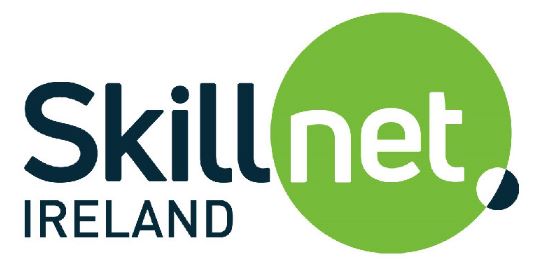 Established in 1999, Skillnet is a government initiative that funds and facilitates training through training networks of private sector companies who operate in the same sector or region and have similar training needs. Each training network delivers subsidised training to its member companies. Many of our training networks also deliver free training to unemployed people. Skillnet currently funds a wide range of training networks in the Republic of Ireland.
Skillnet is funded from the National Training Fund (NTF) through the Department of Education and Skills (DES).
Direct Training Ireland works with many Skillnet groups throughout Ireland. Our past and present groups include:
Atlantic Skillnet.
County Tipperary Skillnet.
IPFMA Skillnet.
Limerick Chamber Skillnet.
MidMed Skillnet.
Refrigeration Skillnet.
ROLE Skillnet.
Social Media Skillnet.
Southern Tipperary Skillnet.
Southwest Gnó Skillnet.
Waterford Chamber Skillnet.
Wexford Chamber Skillnet.