Client Training Room Layout
We provide on-site training for all clients who request it. In order to facilitate this training it is important that the room provided by the client is both suitable and comfortable. The following diagram shows our preferred room layout.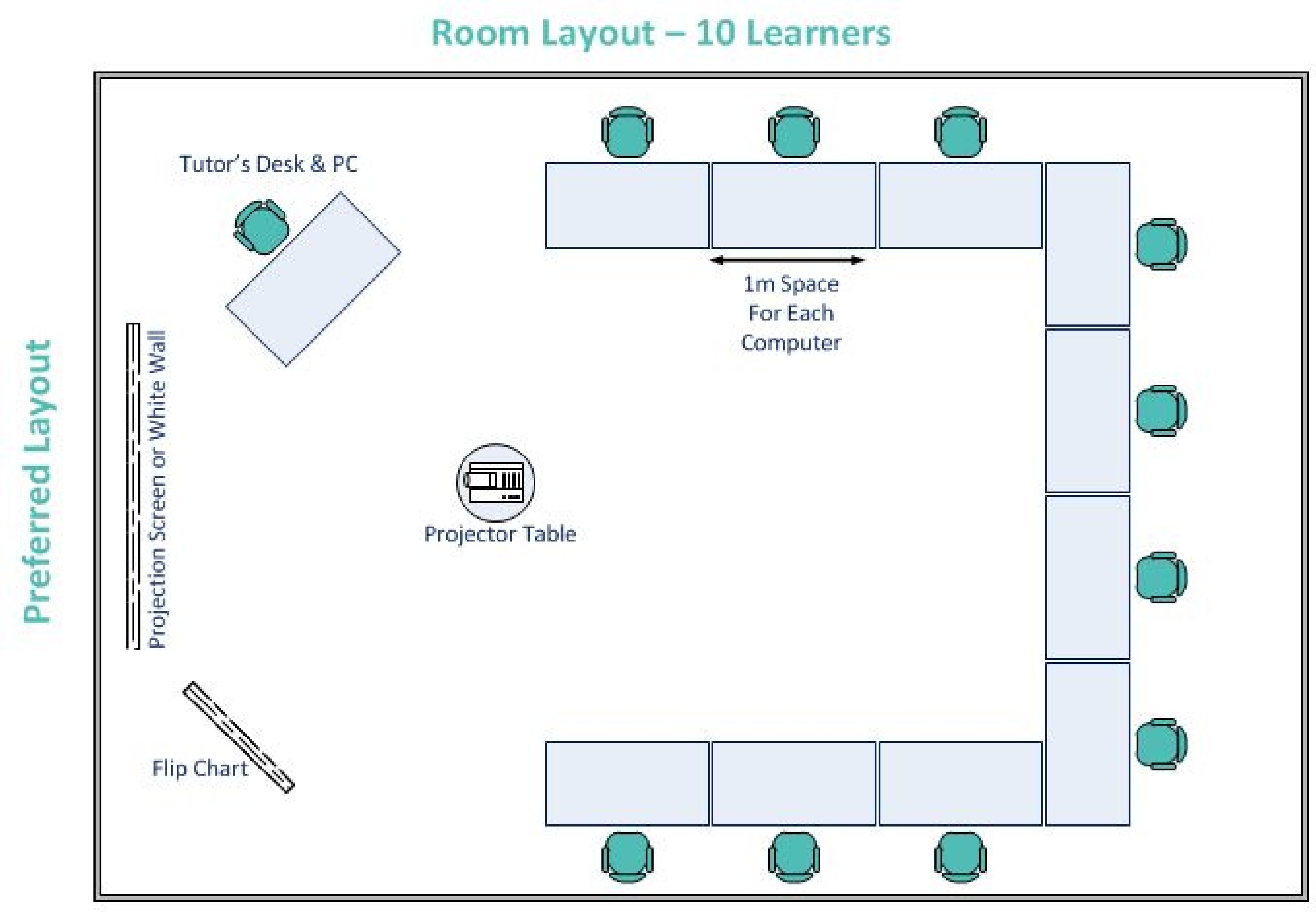 If the room is not large enough to facilitate the U shape above, a boardroom layout is another option.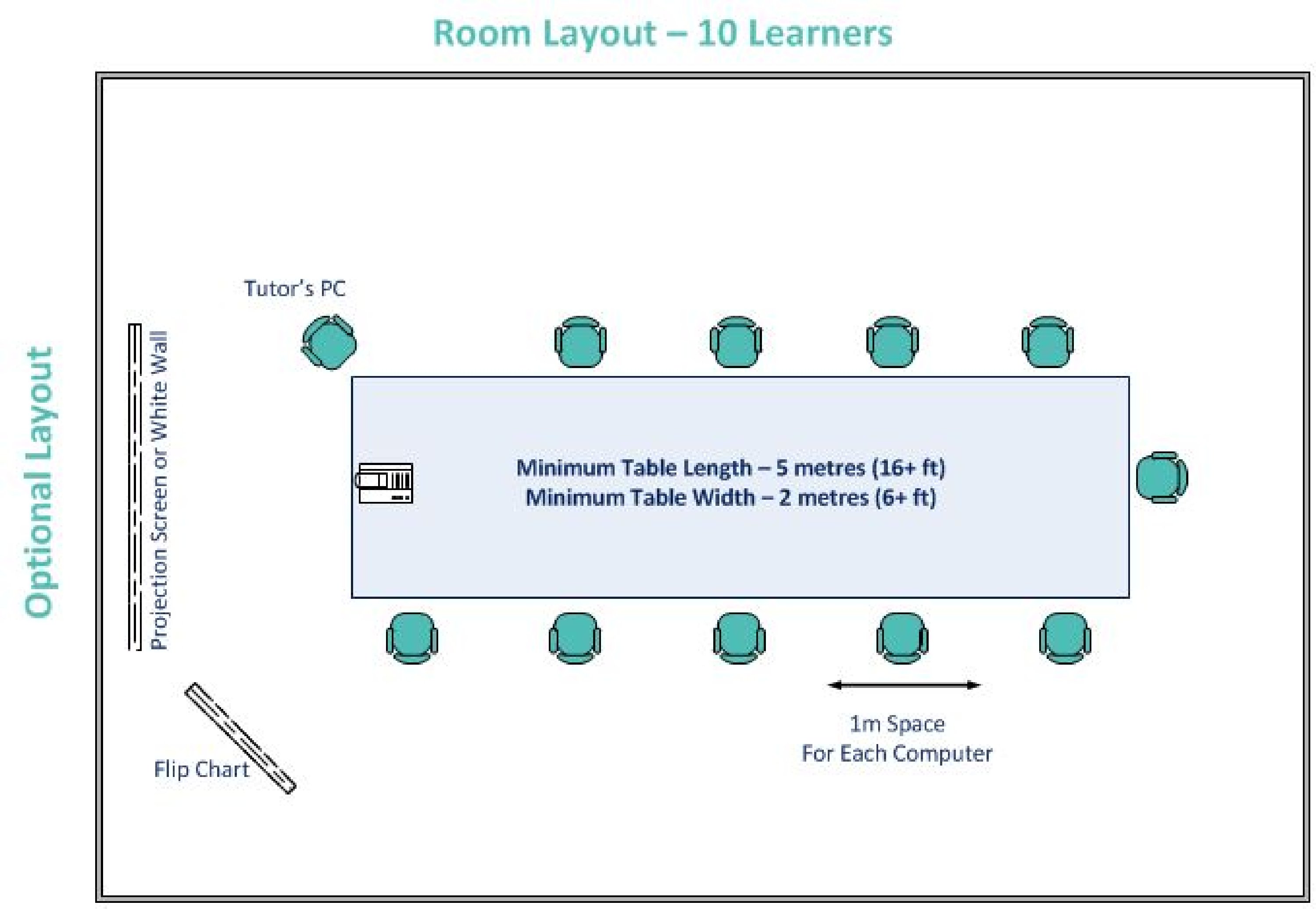 Please note that each person MUST have at least 1 meter of table space as they will be using a laptop with a connected full-sized desk keyboard and separate mouse.
Many clients underestimate the amount of space needed for a computer training course. To fit 10 learners plus the tutor, the table should be at least 5 meters in length and 2 meters wide. Therefore, if you are unable to offer the required space please contact us, so that alternative arrangements for a suitable venue can be made.
IMPORTANT
· All tables should be clear of all materials.
· Place water, glasses, pads, pens etc. on side table - NOT ON DESKS
· D.T.I. will supply computers and extension leads.
· Room layout for tutor and MAXIMUM of 10 attendees.
· Venue must have either a large screen TV or a data projector.